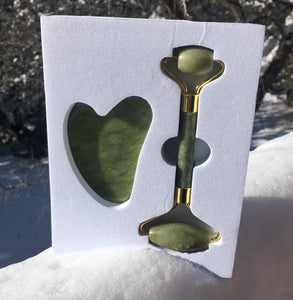 Give your skincare a roll with a jade face roller. Like GuaSha, it's another technique that can be traced back to ancient China. It not only feels great against your skin, but can provide a number of benefits:

Improves lymphatic flow and drainage.
Improves blood flow.
Reduces puffiness.
Reduces inflammation.
Cools and soothes skin.
Provides relaxation.
Reduces stress.
Distributes skincare products more evenly.